Introducing a new necklace, which I love for it's understated and easy glam chic. It looks great on it's own, but is also a fabulous accessory to go with my fur collars, as an alternative to wear them with scarves. It is made of interlocking mesh wire links, and comes in a silver color.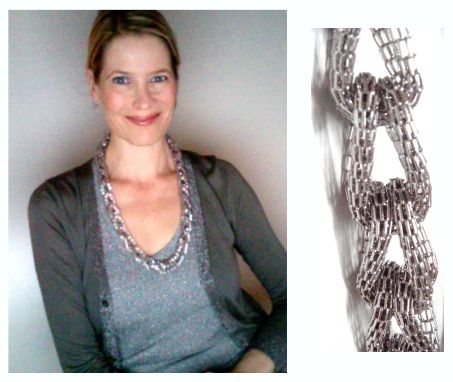 It is adjustable in length, and goes from 26.3 x inch to 30 inch (67 cm to 76 cm)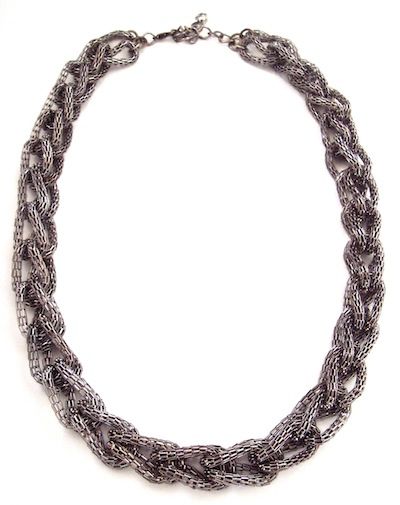 left: shortest setting, right longest setting (featured necklace: argenté)

With a scarf fur collar: Thread the open necklace through the first loop of either end of the collar, and then close it at the back of your neck.
(please make sure that the loops don't carry the weight of the necklace)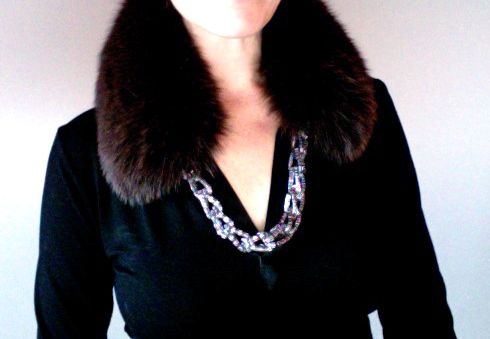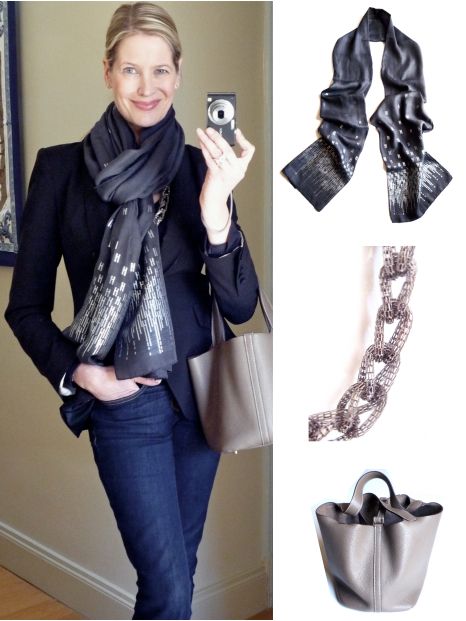 The necklace come with a protective velvet pouch and ribboned gift box.